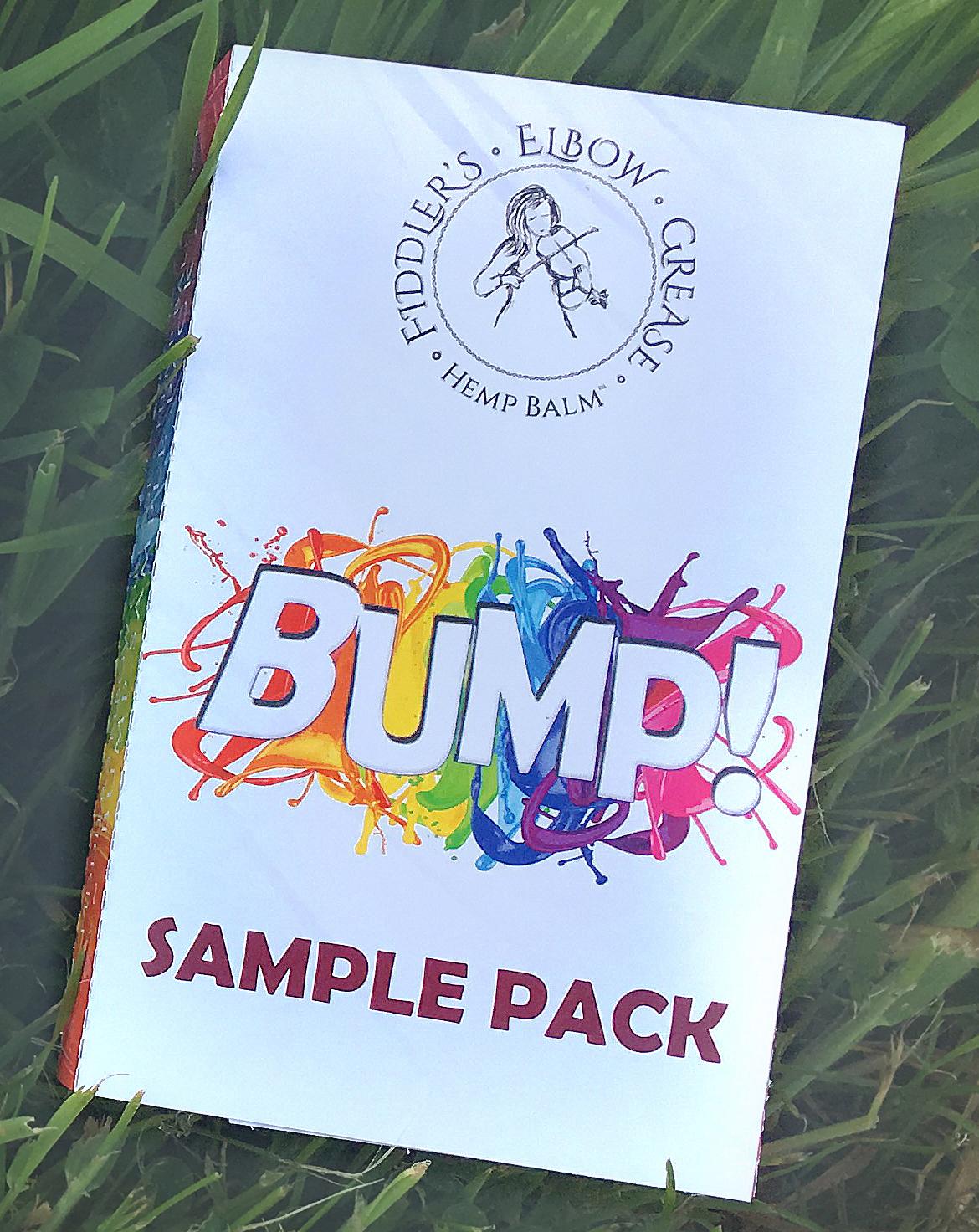 Sample Pack - BUMP Arnica Hemp Balm
Description

Ingredients

Compare
If you haven't tried Fiddler's Elbow Grease BUMP Balm before, we can send you a Sample Pack to try. You'll get a 3ml pot of each balm to try. These balms are suitable for vegans as they do not contain beeswax, nor any animal products. 
Cherry, Cola, Nuthin', Peach, Strawberry, Tangerine and Violet
Our BUMP Balm can be used for massage and for the relief of itchy and dry skin on both lips and body. It is infused with coconut extracted wholeplant (leaves, stalks & seeds) hemp with added oils and Shea butter known to be soothing on the skin -  Avocado, Calendula and Sunflower Wax.

Perfect for active people & outdoor enthusiasts.

How to use
Warm product on fingertips and massage as often as desired into affected areas until fully absorbed.

This product is not intended to diagnose, treat, cure or prevent any condition.
INGREDIENTS:

Cocos nucifera and Cannabis Sativa L. extract 30% :
Helianthus Annuus and Arnica Montana extract 20% :  
Helianthus Annuus Seed Cera 15% :
Vitellaria paradoxa 15% :
Helianthus Annus Seed Oil (90%) :  
Calendula Officinalis Flower Extract (10%) 10% :
Persea gratissima 5% :
Rubus Idaeus Seed Oil 3% :
Triticum Vulgare - E-Tocopherol 2% :
Aroma is 4% of total.
Product Comparison Chart: