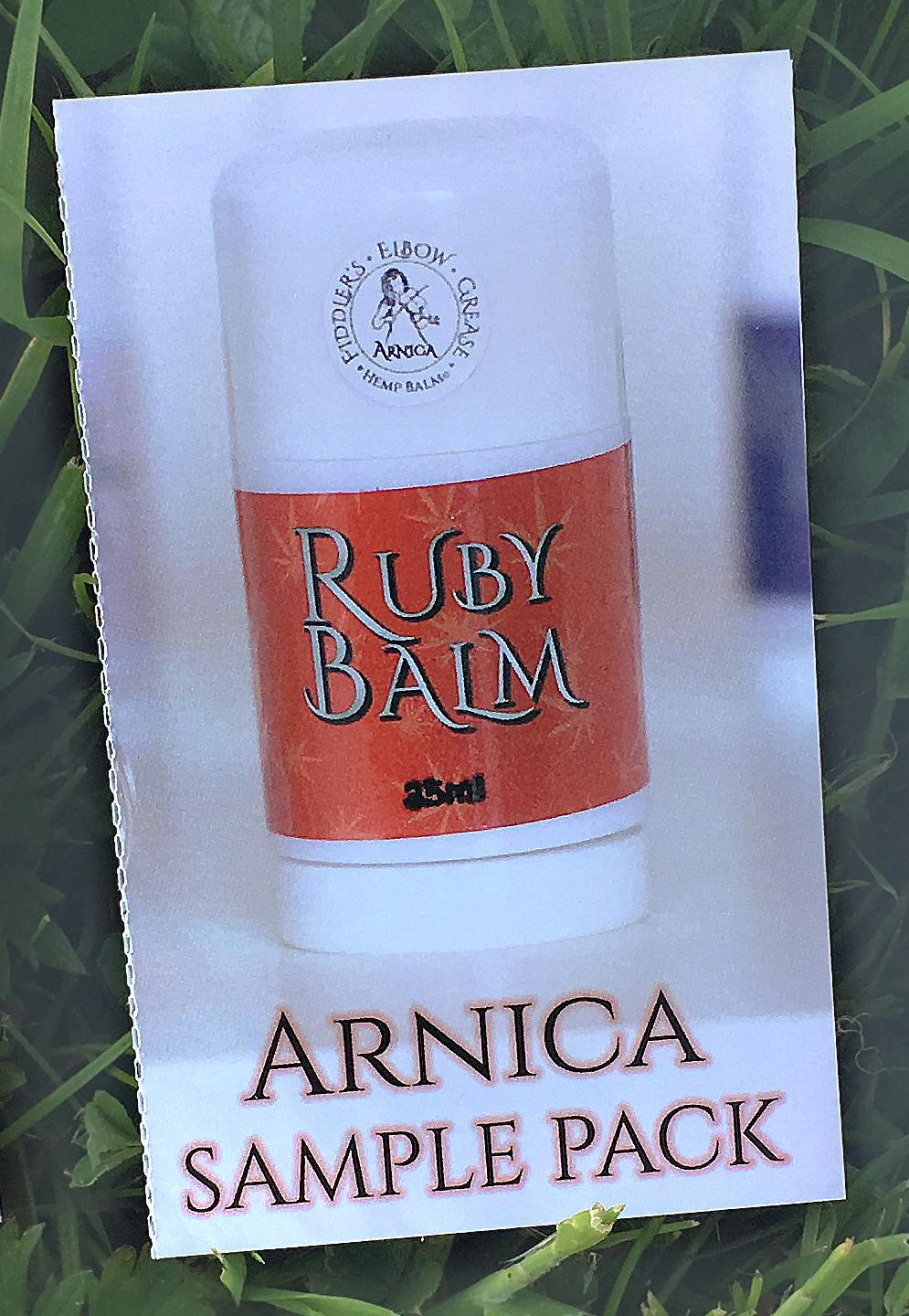 Sample Pack - Arnica Hemp Balm
If you haven't tried Fiddler's Elbow Grease Arnica Balm before, we can send you a Sample Pack to try.  You'll get a 3ml pot of each balm to try. These balms are suitable for vegans as they do not contain beeswax, nor any animal products. 
Amethyst, Emerald, Pearl, Ruby, Sapphire and Sport.
Other mixes may be available. 
Our Arnica Hemp Balm can be used for massage and for the relief of itchy skin. It is infused with coconut extracted wholeplant (leaves, stalks & seeds) hemp with added oils and butters known to be soothing on the skin - *St John's Wort (Hypericum) Avocado, Calendula and Cocoa Butter.

Perfect for active people & outdoor enthusiasts.

How to use
Warm product on fingertips and massage as often as desired into affected areas until fully absorbed.

This product is not intended to diagnose, treat, cure or prevent any condition.
FROM £7.05