Potions Parties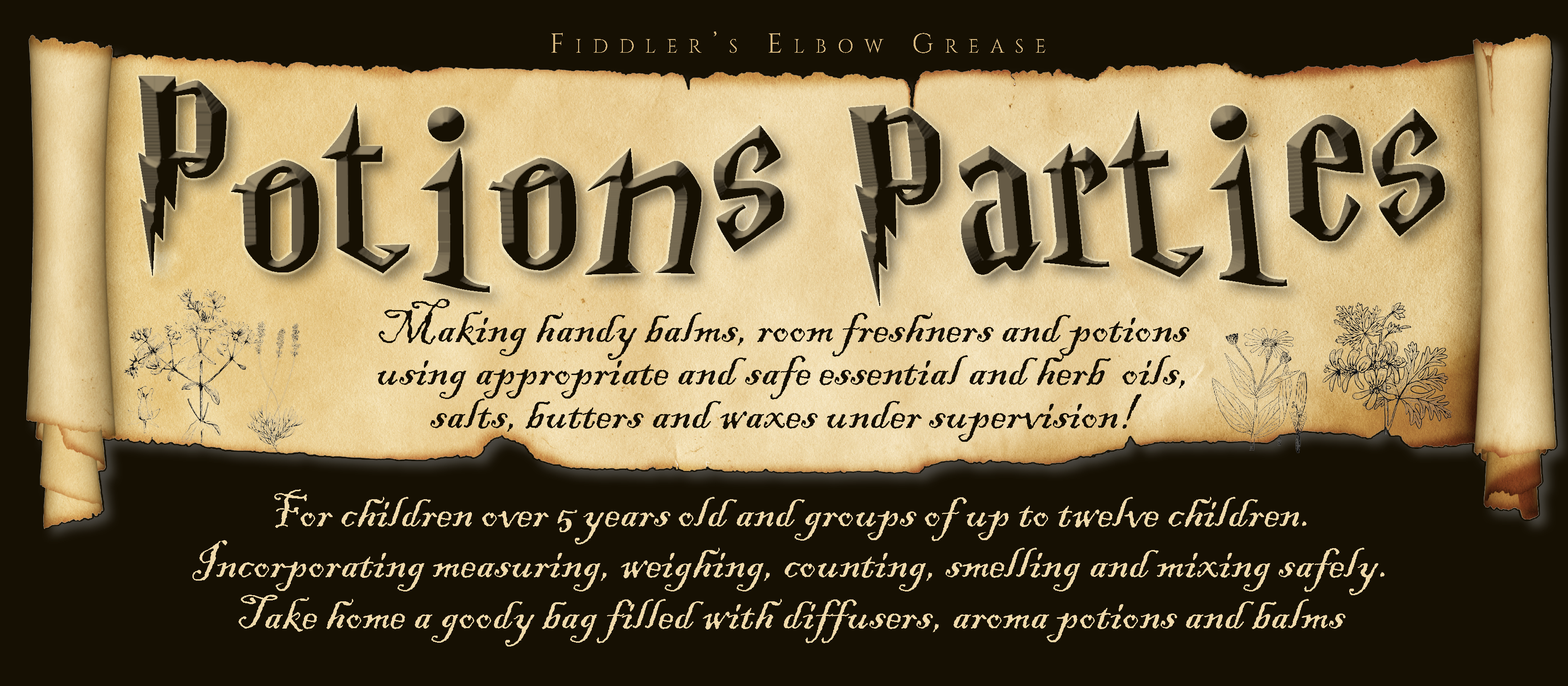 Minimum five children for 2 hours plus - from £150
What you get:
Goody Bag worth over £15 per child
Safe use of aromatherapy oils
Science and mathematical skills
For availability and to book a party, complete our Booking Enquiry Form
and email to headwitch@potionsparties.co.uk
Subject to mileage costs over 20 miles radius from Banbury.
Deposit of £100 secures booking on confirmation of available date.
Terms and Conditions apply.
Potions Parties are run by Fiddler's Elbow Grease Life Ltd.