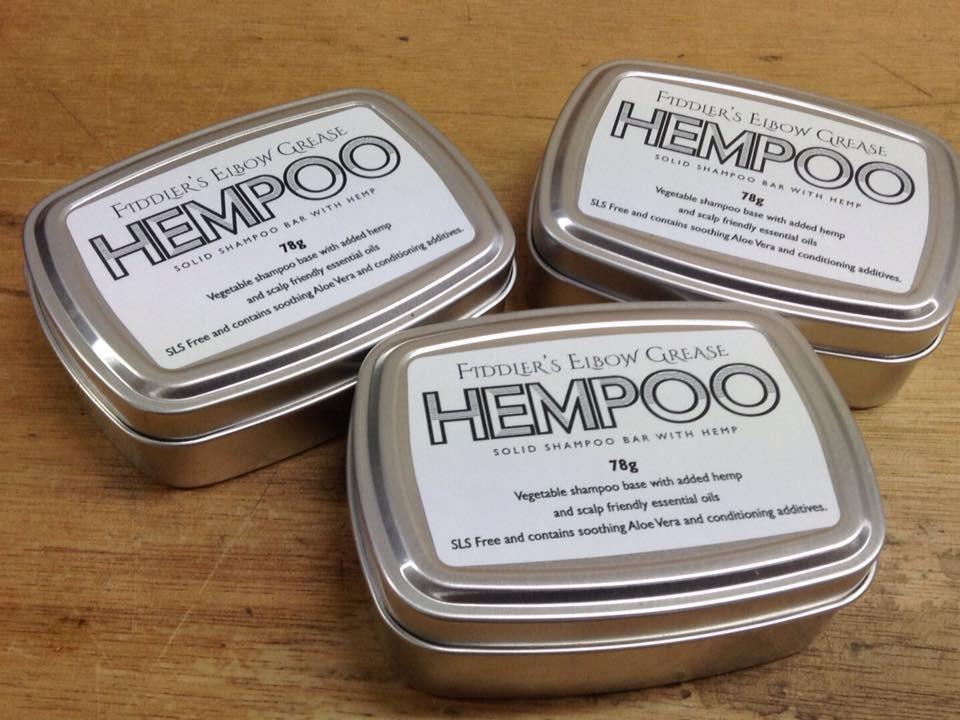 Hempoo in a Tin
FEGF026
| | |
| --- | --- |
| Quantity - | Price |
| 0 + | $8.65 |
Description

Ingredients

How to Use
Vegetable based soap base with added hemp blended with hair and
scalp friendly essential oils. Free from the surfactant Sodium Lauryl
Sulfate. Made with soothing Aloe Vera and containing conditioning
additives. Excellent lather with good moisturising from a very high
glycerine content which provides a pleasant skin feel.
Aqua, Glycerin, Sodium Stearate, Sorbitol, Sodium Laurate, Propylene Glycol, Sodium Laureth Sulfate, Sodium Chloride, Disodium Lauryl, Sulfosuccinate, Titanium Dioxide, Stearic Acid, Lauric Acid, Pentasodium Pentetate, Tetrasodium Etidronate, Polyquaternium 7, Aloe Barbadensis Leaf Juice Powder,  Sodium Benzoate, Argan Oil. ESSENTIAL OILS 3%:
HOW TO USE HEMPOO BARS IN FIVE EASY STEPS
Switching from a bottled, liquid product to a solid bar takes some getting used to! 
STEP 1: WET HAIR
STEP 2: APPLY HEMPOO BAR
Holding the Hempoo bar in one hand and apply it directly to your hair, working from the forehead backwards. Small circular motions will create a gentle lather. On longer hair, lift your hair off your skin and again using small circular motions, rub enough of the bar on the underside of your hair.
STEP 3: LATHER UP 
Set the Hempoo bar aside to drain. Using your fingers, lather through the roots of your hair with a massaging motion. Cleanse from your scalp to the tips.
STEP 4: RINSE 
Rinse your hair under running water to remove all traces of the Hempoo. 
STEP 5: REPEAT AS NECESSARY 
For greasy or dirty hair, or if you just want an extra deep clean, repeat steps 1 through 4 to ensure you've removed all traces of build up!