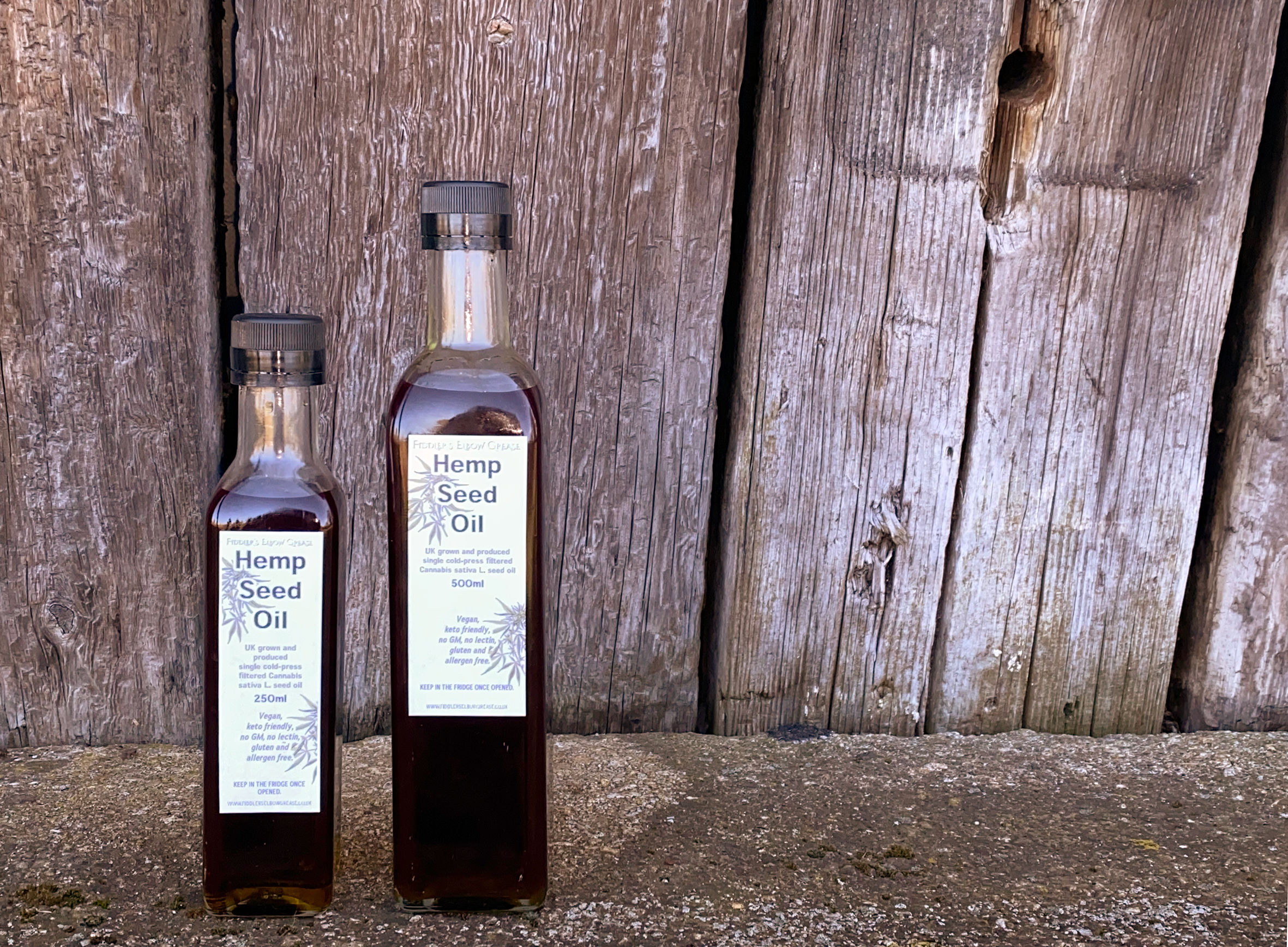 Hemp Seed Oil
Single cold pressed an filtered UK produced oil power for salads, drizzling and dipping. Adds a nutty flavour to complement any dish. 
Higher levels of omegas 3, 6 and 9 than fish oils - and the perfect for maintaining overall health. Also rich in magnesium, zinc and iron.
 - Our hemp seed oil is supplied in a 250ml and 500ml glass bottles.
Keep in the fridge once opened.
Vegan, keto friendly, no GM, no lectin, gluten and allergen free.
This hemp was not only grown to produce this oil but removed over 1kg of carbon from our atmosphere.
Nutrition value per 100ml
Total energetic value  3404kJ / 828kcal
Total fat  92.0g
of which:
– fatty acids  8.0g
– monounsaturated fats  10.9g
– polyunsaturated fats  72.4g
of which Omega-3
ALA (alpha-linolenic acid)  16.7g
SDA (stearidonic acid)  1.1g
of which Omega-6  54.5g
LA (linoleic acid) 50.9g
GLA (gamma-linoleic acid)  3.6g
Total carbohydrates  0g
Salt  0g