Forthcoming Events
September Events:
September 14th-15th at the NEC Birmingham
For those that visited the March show, you'll know the event was very well attended and the organisers are very grateful to all of those that took the time to make the trip to Birmingham, but this time there'll be even more to see as we've increased our hall size by 30% with even more exhibitors.
(Sian will be there as a Director of the Cannabis Trades Association, but will be available to chat about FEG.)
How The Light Gets In - London
September 21st-22nd at Kenwood House, Hampstead Heath
Fiddler's Hemporium are looking forward to trading at HTLGI this year. With over 70 Debates & Talks and 40 Music & Comedy Acts across 8 Stages. The world's largest philosophy and music festival, HowTheLightGetsIn, returns to the heart of London. Hidden away on the top of Hampstead Heath in the enchanting grounds of Kenwood House, the festival will bring together the world's leading thinkers and a spectacular medley of musicians, performers, and artists for just one weekend. Expect a fleeting oasis of ideas and imagination... There's just no other place like it!
September 27th-29th at Spring Farm, Duns Tew, Oxfordshire
FEG have traded at SE Events before and they are the end of season party for 2019. Now in its 8th year, we promise you the same sort of stonking line-up we always throw your way, along with great food, ale, cider, company and fire, plus your dog is welcome and we're, as ever, completely solar powered with the help of our friends at the RESource Living Solar Fire Engine.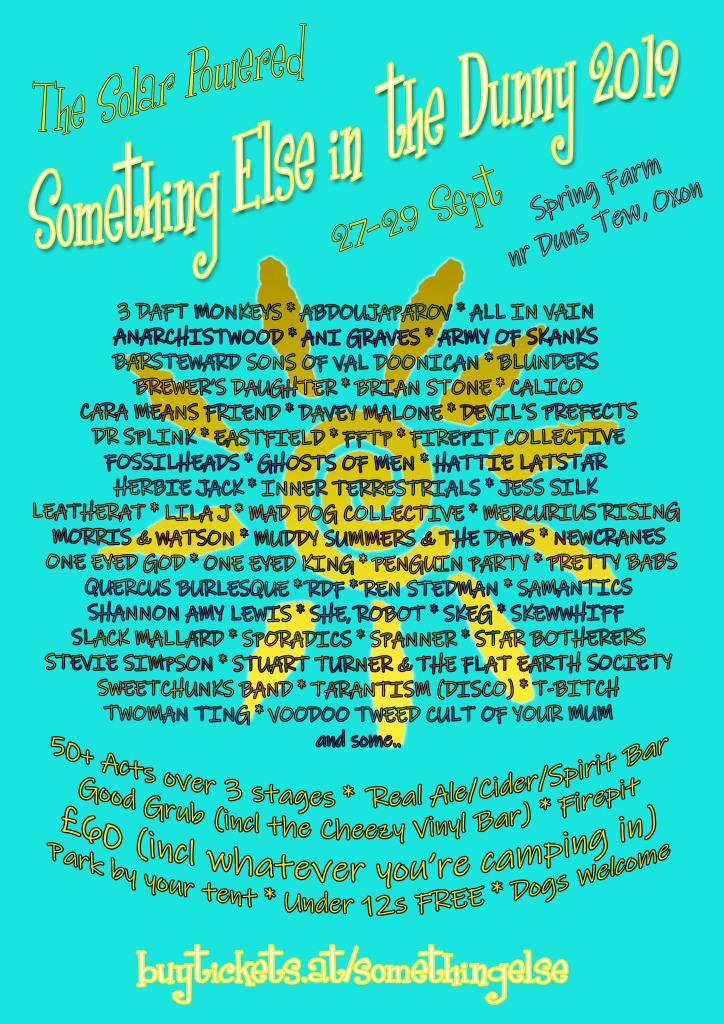 Don't forget our Introductory Offer on CBD Oil throughout September too!
October Events:
Open Day
October 25th from 10am to 4pm - No. 3 The Old Dairy Buildings, Prescote Manor, Cropredy, Oxfordshire. OX17 1PF