Fiddler's Hemporium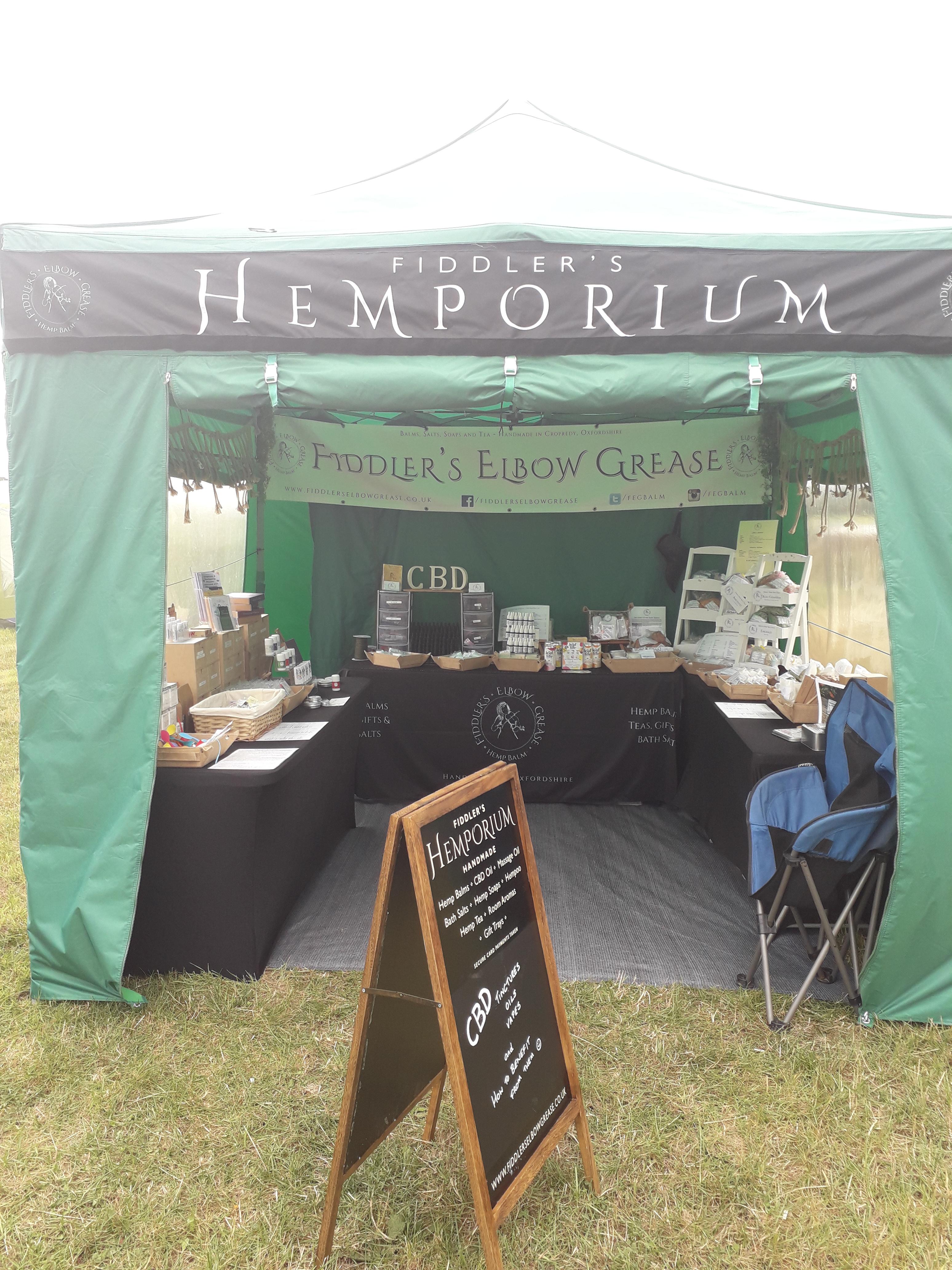 Fiddler's Hemporium is the traveling arm of Fiddler's Elbow Grease. We trade at small festivals selling our Hemp Balms, Soaps, Bath Salts, Hemp Tea, and gifts. This year we are adding CannabinOil - our very own CBD, CBG and CBDa oils to the product selections. Siân hand makes the products in Cropredy, and with the online shop sells to the rest of the world.
"We know a lot about CBD and Cannabis so we can answer most questions posed by any customer. We are members of the Cannabis Trades Association UK (Siân is also on the board of directors) and are well aware that many other products do not contain what they say they should! Our CannabinOils have full laboratory testing to prove that what is on the label is in the bottle."
Jon builds and runs the stall and is joined by Nicola - the mohawked one - whose knowledge and experience make Fiddler's Hemporium an interesting and educational stall to visit.
For Organisers:
We can either have a 3m front and 6m deep; or,
6m frontage by 3m ;
and have all the documentation necessary for both indoor and outdoor events.
We need parking and camping space behind the stall (about 4-5 metres)