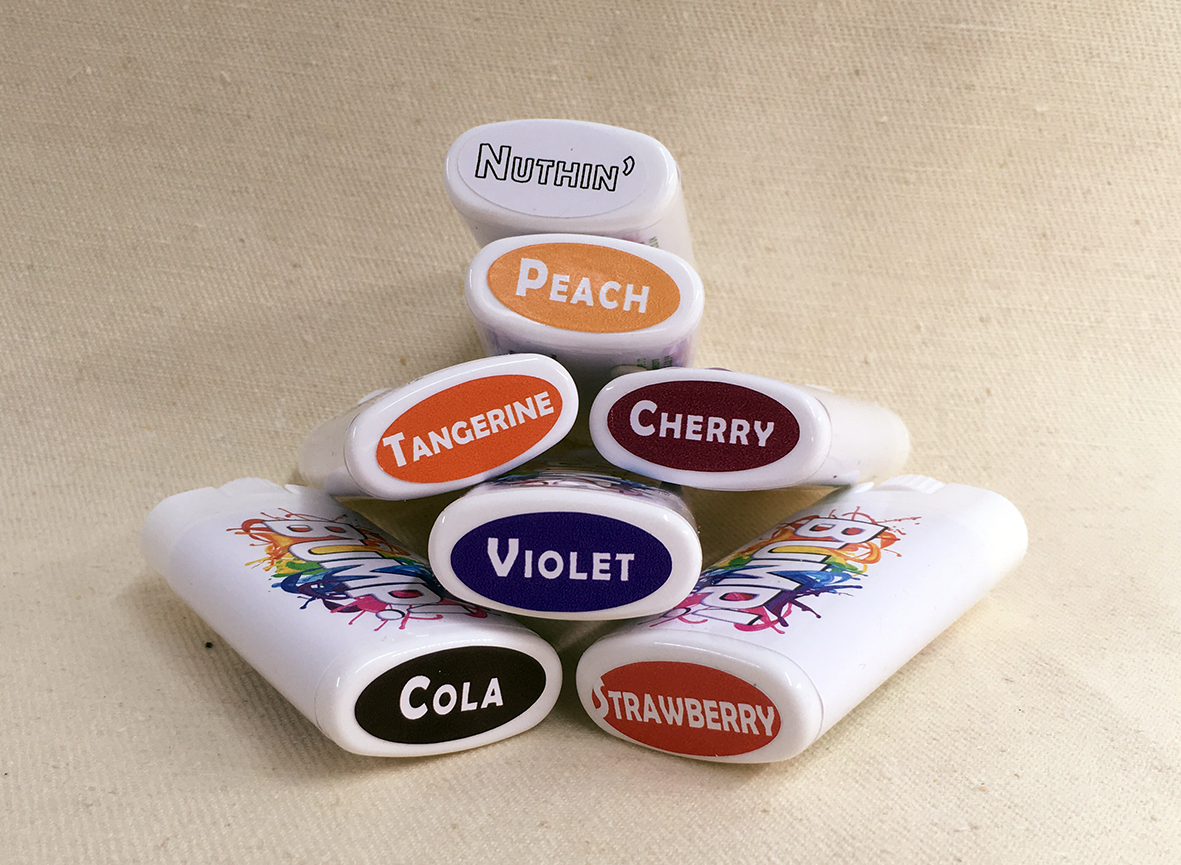 BUMP Sticks
Description

Ingredients

Compare
Bump has been developed with hemp extract, arnica montana, red raspberry seed oil and sunflower wax for active people young and old. It can be used for dry skin and lips. We have seven delicious varieties flavoured with organic lip balm flavouring:
Cherry
Cola
Nuthin' - no added 
Peach
Strawberry
Tangerine
Violet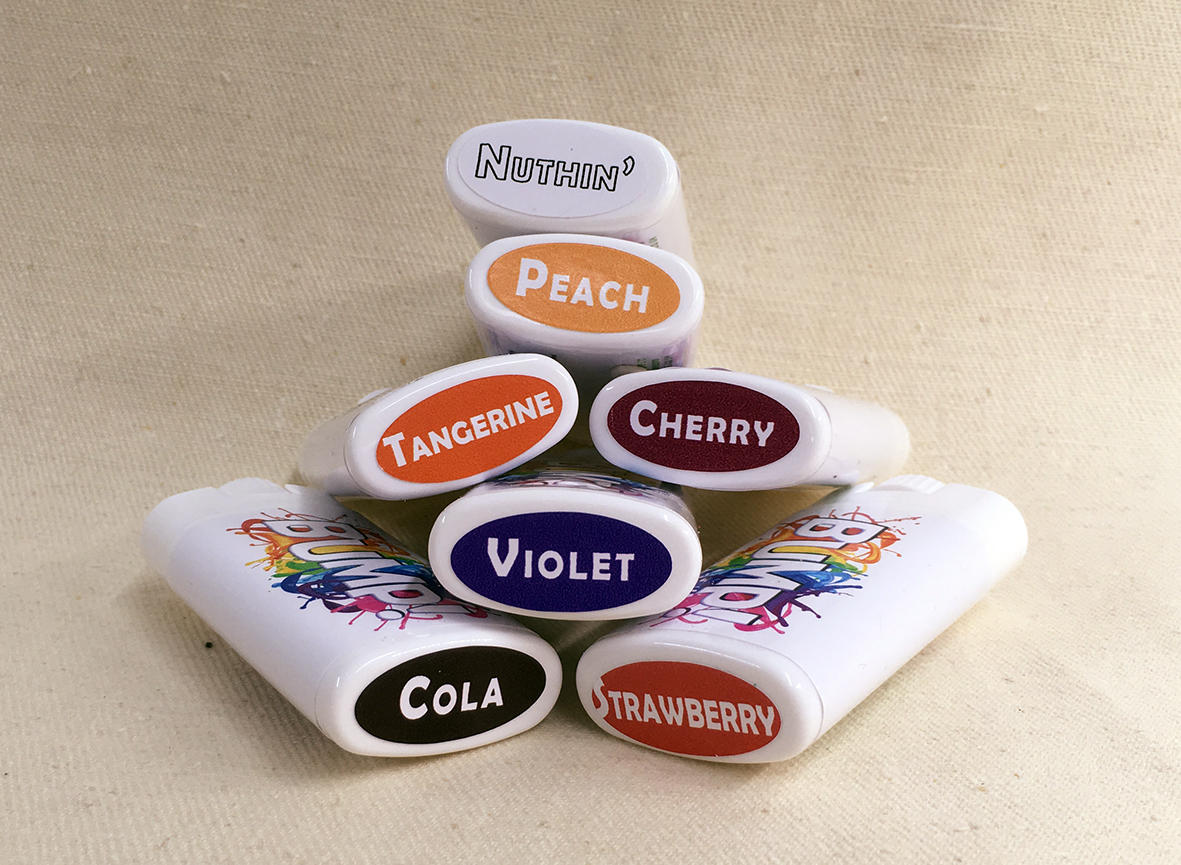 To see the differences in our products Click Here
INGREDIENTS:

Cocos nucifera and Cannabis Sativa L. extract 30% :
Helianthus Annuus and Arnica Montana extract 20% :  
Helianthus Annuus Seed Cera 15% :
Vitellaria paradoxa 15% :
Helianthus Annus Seed Oil (90%) :  
Calendula Officinalis Flower Extract (10%) 10% :
Persea gratissima 5% :
Rubus Idaeus Seed Oil 3% :
Triticum Vulgare - E-Tocopherol 2% :
Aroma is 4% of total.
Product Comparison Chart: