We regularly get asked how much CBD is in our balms. The answer is, we don't have to have this measured or tested because we call it a hemp balm.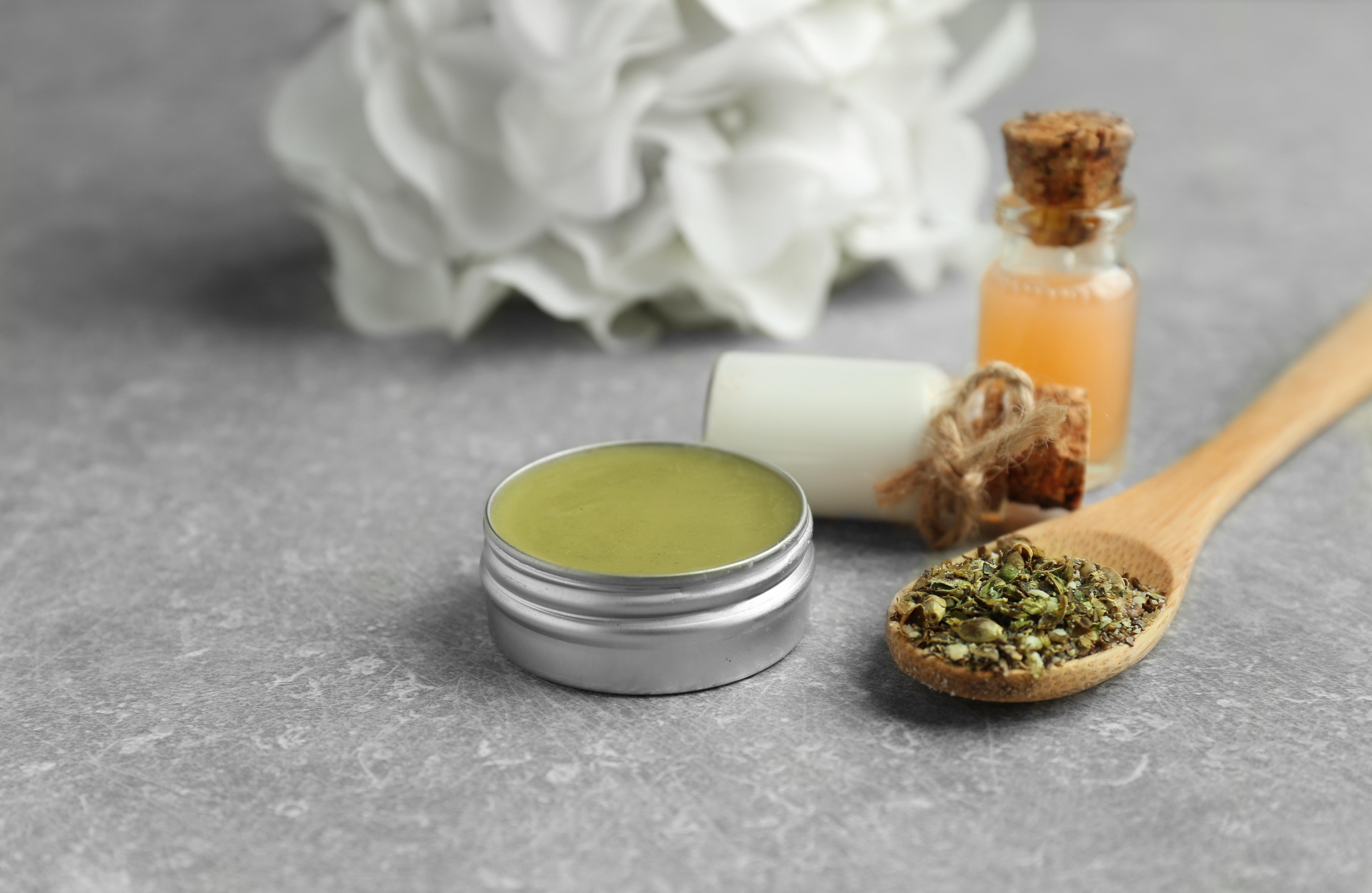 Many companies will add CBD paste or CBD isolate to a base, whip it together and bam! - no thought, no care, no sensitivity towards the finished item.
We don't and won't do this, we work from the base up, incorporating the whole plant from the start. We know that the hemp we use is organic and has around 2% CBD off the plant, but after that, we no longer have figures. We know that there will be a spectrum of cannabinoids (CBDa CBC CBG etc) not tested by our suppliers. The THC level is 0.06% - minuscule, and with extraction into coconut oil, this will diminish even further.
Within the extraction, there will be cannabinoids, terpenes and flavonoids - even chlorophyll which gives the balm a greenish hue. Cannabinoids and terpenes have many great properties that work together.
On top of the base we then add a 'stiffener' of wax - whether beeswax or sunflower wax (vegan), each has certain characteristics we witness in the melting and blending. We then add butters and oils for their individual properties too.
We make for other companies too - carefully checking what they want us to provide them, working from the cannabinoid extract upwards. Using oils and butters that work synergistically with the cannabinoid base they provide.
If you've never tried our hemp balm before, we have sample packs - click here to try our Original range first