This year we've seen at least half a dozen small, grassroots festivals 'go under'. A great shame as this is where new bands, small traders and local community get to enjoy a day or three of celebrating life, encounter something new and challenge their viewpoints.
FEG was going to be at one of those who were forced into canceling due to a lack of advanced ticket sales. This, to a small self-funded event, can be critical. They had to pull the festival, apologise to all that had bought tickets and arrange refunds for those who had booked their weekends away. The organisers had spent money on deposits - booked bands, devoted time and funds on advertising and marketing, let alone on equipment ready for hire, etc.
SAD times.
Believe it or not, the cost of attending a festival has to balance the books for a lowly trader. Many bigger festivals are unattainable. £75 and more plus VAT per meter frontage - which would be a huge £225 plus VAT for our unit alone. Then there's electricity on top at approximately £75 plus VAT for the weekend. (Luckily we can survive on solar power and battery cells charged by the sun). Multiply that by three or even four, and that's what we'd have to take to break even. Yes the VAT is deductible - but then there are wages (we have staff); the cost of the products sold; general business costs such as insurance, etc; costs of travel and subsistence and the odd emergency. It all mounts up.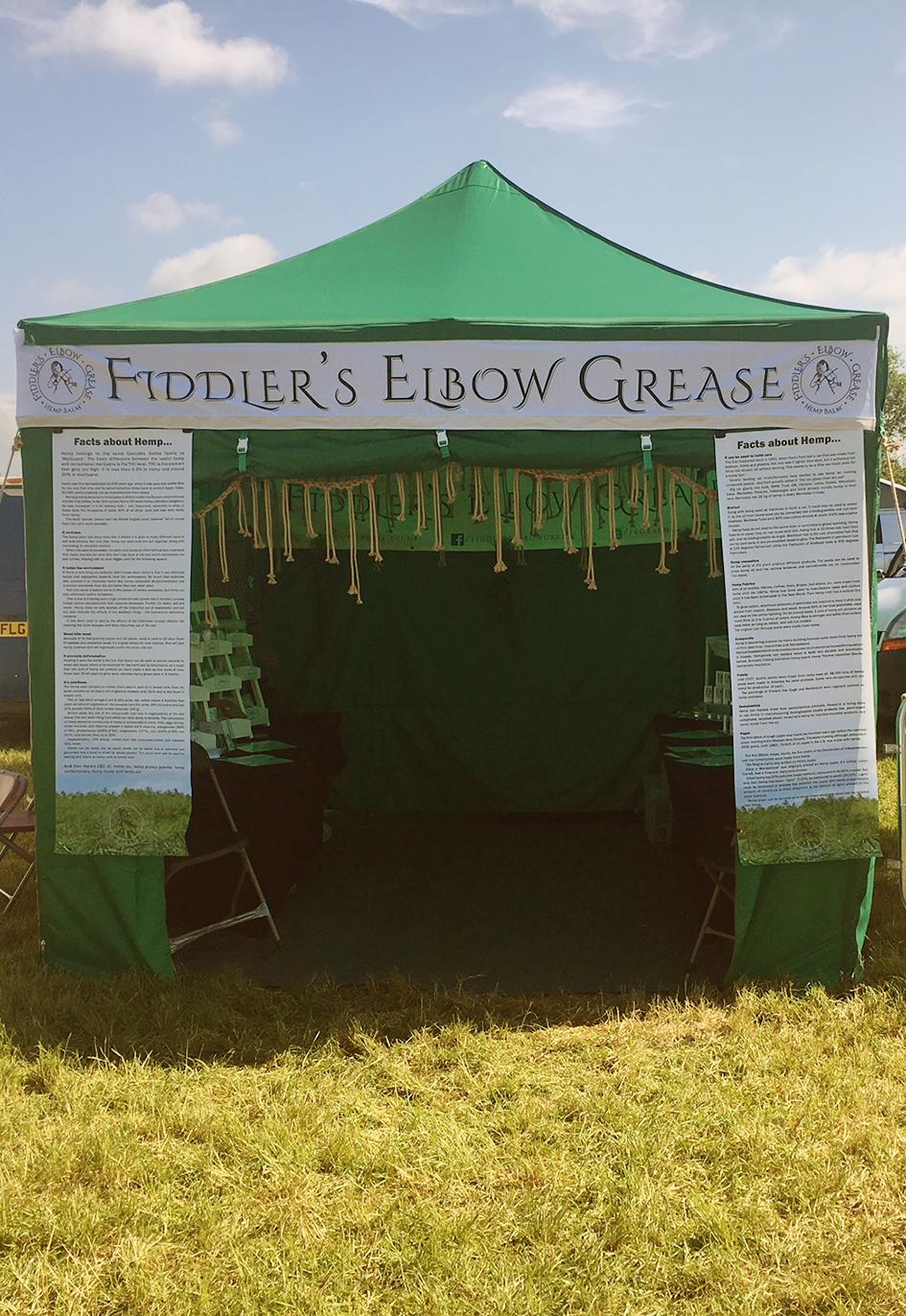 Many of the bigger festivals are EXTORTIONATE! I'm unhappy to say that there are organisers out there who think they can run the festival on the income of the traders alone. Food traders are charged approximately four times more than a non-food trader, but everyone needs to eat. The organisers are providing the audience for them, but what if the audience is not the spending type? They only want to eat, drink and be merry.
The influx of live-in vehicles means that even the food and drinks traders are suffering because the audience brings its own food, drink, and after-hours entertainment.
Some small festivals we do are on the percentage basis - and we think we are more than fair. The organisers put on a good show and ask for 15% of our takings on an honesty basis. We ALWAYS give them double that as we know that this is the only way they will survive. Apart from that, we normally have an excellent time with great entertainment and the chance to meet new people and have a bit of a laugh.
Jon and I have over 70 years of festival experience between us, in this country and abroad, at every level. From litter picking, traffic marshaling, stewarding and site management - up to performing on a stage in front of an audience of 6,000+ people.
Getting involved in a festival is crucial to its survival. Whether it be putting up a poster in your window, or spreading the word on social media, sponsoring (if you are a small business), attending, buying from the traders, performers and supporting the bar, you are responsible for the future of all small festivals in the UK.
In a nutshell:
buy your tickets early - they're cheaper, the earlier you buy;
volunteer and get involved if you can't afford tickets; and
support your local events as if it's their last time because eventually, it will be!
ADDEDUM:
We highly recommend Beardy Folk Festival!