We've thought of all of the above and probably suffered it, that's why you're getting a small sample of out foot salts with your orders.
How lovely it is to sit down with both feet soaking in a bath of warm salty water - how much more beneficial are hemp and oils added to those salts?
I have found that just taking 20 minutes to soak my feet has helped my body and mind. Time out to think, do nothing and have a cup of tea. I don't carry a washing up bowl with me everywhere but I have found that two oblong ice cream containers are the best way. Instead of sitting there with my knees together pinching my feet in a bowl, I can sit legs akimbo, relaxed and flooped into my favourite chair.
One 60g bag of foot salts can be split by pouring half the water from one container into another for the other foot. So soak those summer feet and prepare them for winter. Have a pumice stone ready and get rid of some of that hard skin.

If you have a bath tub and the time for the 'fully monty' soak - then just hang one of our 350g bath salt bags (yes, an entire bag) over your taps and run warm water to suit over the bag. Soak and relax without soap for 20-30 mins. Drink some water before and after as salts can be quite dehydrating.

Our deluxe Treat Your Feet gift tray contains everything you need to refresh, revitalise and pamper your pieds - including hemp foot salts, hemp foot soap and hemp foot balm - click here for more details: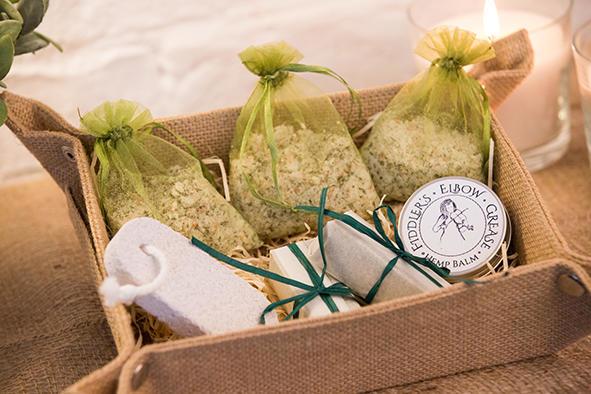 NB
If you have a condition and you are unsure if a salt bath will interact, please consult your medical practitioner or pharmacist.
If you haven't tried Fiddler's Elbow Grease Balm before then why not try our sample packs?
There are three ranges to choose from, Original, Arnica and Bump.
The Original Balm sample pack also contains a 3ml pot of foot balm - just click here to find out more:
Alternatively, all varieties are now available as single samples to try! - click here: