So, Hemp Tea?
I discovered hemp tea late last year. I'm an insomniac. I can work until the early hours of the morning and then get up a few hours later and carry on. BUT - I suffer for it. I had a blip in my health in July and I'm still under strict orders to 'take it easy'. Unfortunately, the only time I actually use those words is when I'm singing along to the Eagles!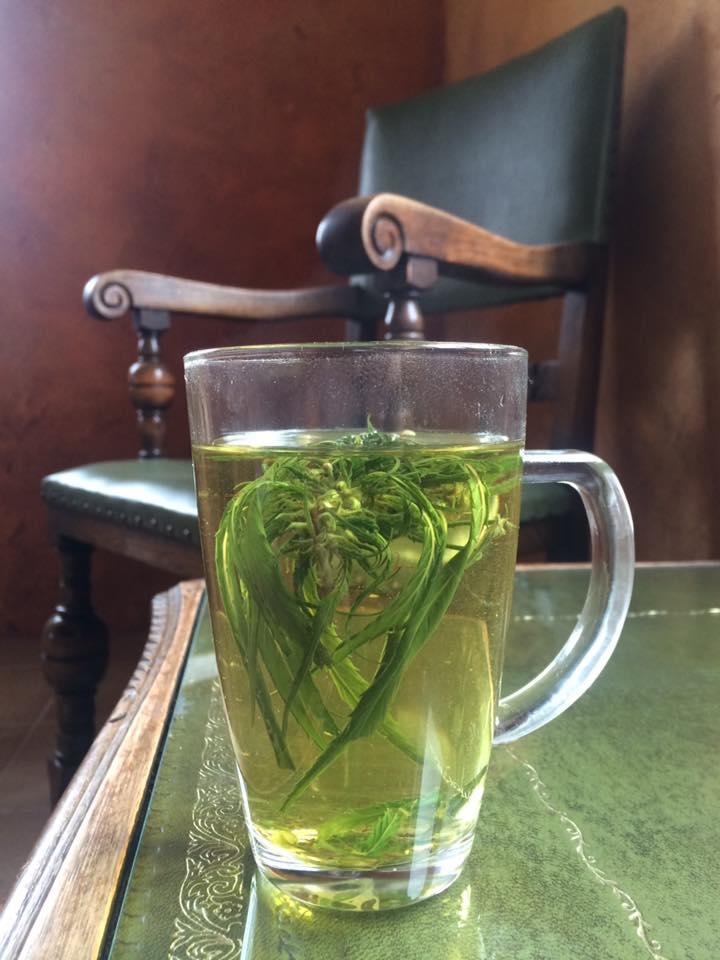 What truly are the benefits? Apart from making me nose dive into a pillow, I find that hemp tea helps my various systems relax. (I have a list of health problems, none of which can be 'fixed' but by managing how I feel eases the pressure on them and I stay active, longer.
Aivaras at Zenon Hemp Farm has given me an unique opportunity to sell his tea in the UK. The teas come in silk pyramids are boxed and sealed. I am also able to sell loose tea. There will be a boom in tea strainers this year too! Hemp tea tastes amazing.

I like mine with some lemon and either honey or agave nectar. I also enjoy making hot chocolate out of it by brewing a cup and adding hot chocolate mix to it. I've had iced teas this summer too. Make up some tea - freeze in an ice tray and then add to brewed tea with fruits and spices. (some of you might even add some bourbon - or spirit of your choice!)
However you take your tea, just relax and enjoy it!
If you haven't tried Fiddler's Elbow Grease Balm before then why not try our sample packs? There are three ranges to choose from - just click here to find out more