In August 2015, I decided to start my CBD journey. It was scary. I didn't know what was out there in the CBD market and was well aware of the kind of scams that still go on today. I started CBD users UK: an unaffiliated facebook group, for people to find out more and discuss with other users about CBD, it's uses, legality and education, etc. It took off slowly over 9 months, then membership shot up like a rocket.
Today, CBD users UK is 53,000 plus. There's a team of nearly 30 admin, who look after the group to make sure the rules aren't broken - they are also amazingly educated on CBD too. It takes a lot of courage to start something new and I felt that helping people to discover for themselves, without the anxiety of the unknown or even being alone whilst trying, was something I could help with.
Four years ago, there were a lot of unregulated non compliant businesses who made medicinal claims and didn't test their products for essential cannabinoids that were proportedly on the label of the bottle. Some claimed more CBD than they actually had. Confusing percentages and labelling; Illegal amounts of THC and CBN for UK use; and medicinal claims from company owners on their websites and social media groups. It was a Snake Oil Sellers Market!
In August 2016, the MHRA issued 168 Notices to twenty four of the most renowned CBD companies, telling them to stop making medicinal claims, or to get their products licensed as a medicine. Most fell into line, as licensing can cost hundreds of millions - (seriously, £103 million was quoted for one cannabis product alone!). Others misinterpreted the letters and either shut down or went 'underground', moving to other countries, only to find that medicinal claims laws are pretty much the same, globally. Six of the complying companies formed the Cannabis Trades Association, which today, has over 900 members in 31 countries around the globe.
In July 2017, Fiddler's Elbow Grease came into being. Balms, salts, Hemp tea, soaps and massage oils. After two years of trading we decided to introduce our own CBD oil, having tried and tested many oils and suppliers, we settled on a beautiful filtered golden oil, nutty to the taste and not bitter. In three strengths to start: 2.5%, 5%, and 10%.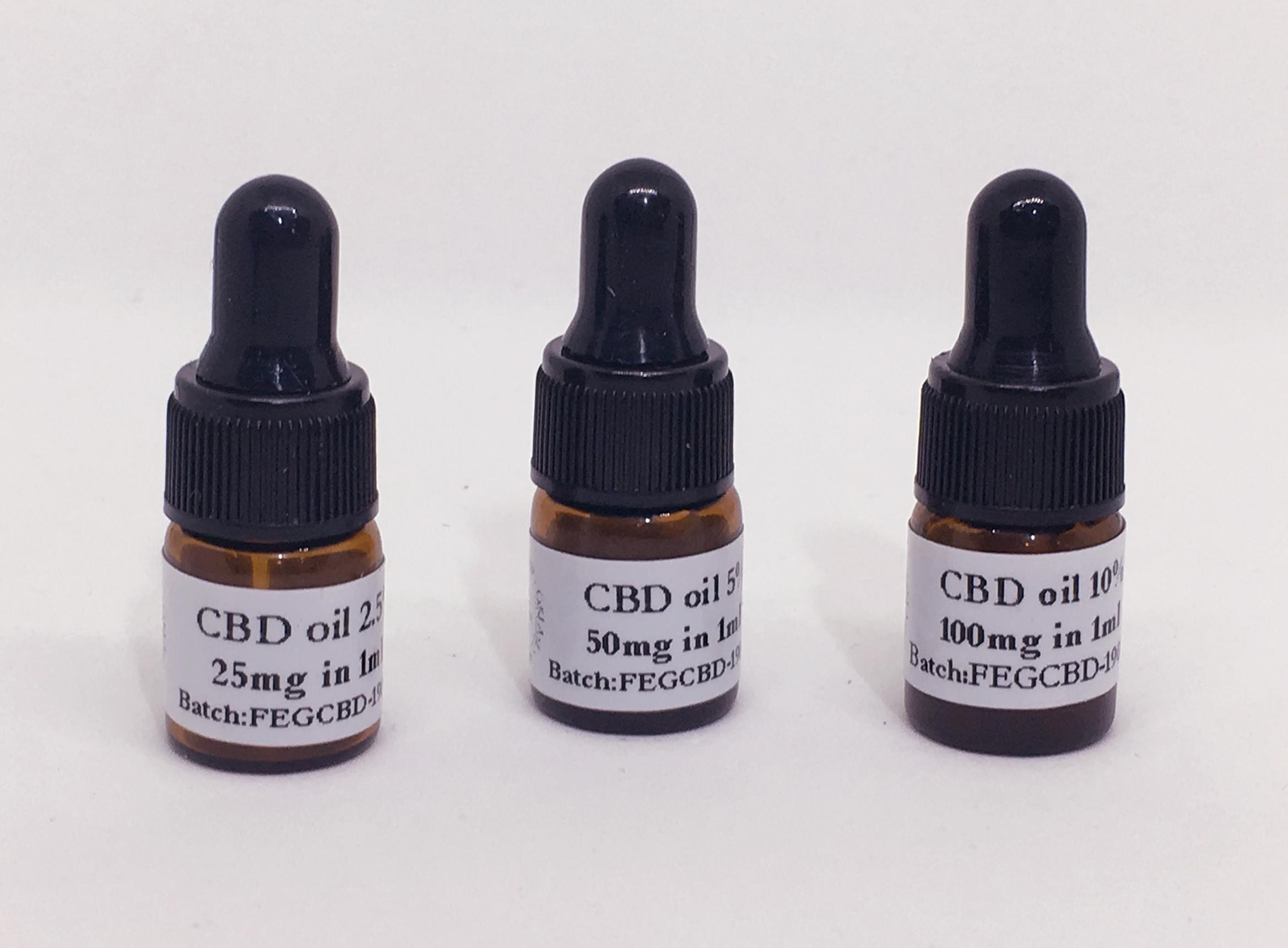 If you've never tried CBD oil before, we have 1ml sample bottles on an INTRODUCTORY OFFER. They have approximately 20 drops in them and we think that this is about 7-10 days worth for a person starting their own journey - enough time to trial the flavour and routine.
Because of the time consumed in bottling these, we are only offering 30 of each strength per month and the cost includes delivery. Click here to find out more.