We still have Surgical Spirit (aka Rubbing Alcohol 70%) available and thought that you might like to make your own hand sanitiser using our own choice of Rejuvenating Hand & Foot Oils with CBD. The only thing that you'll need is a dispenser bottle with a spray.

It's quite easy to make

100ml of Rubbing Alcohol
2ml of Cropredy Herbal Hand & Foot Oil with CBD (40 drops)
1ml of Cropredy Herbal Essential Oil (20 drops)
And we'll give you a 4ml gauged tube to measure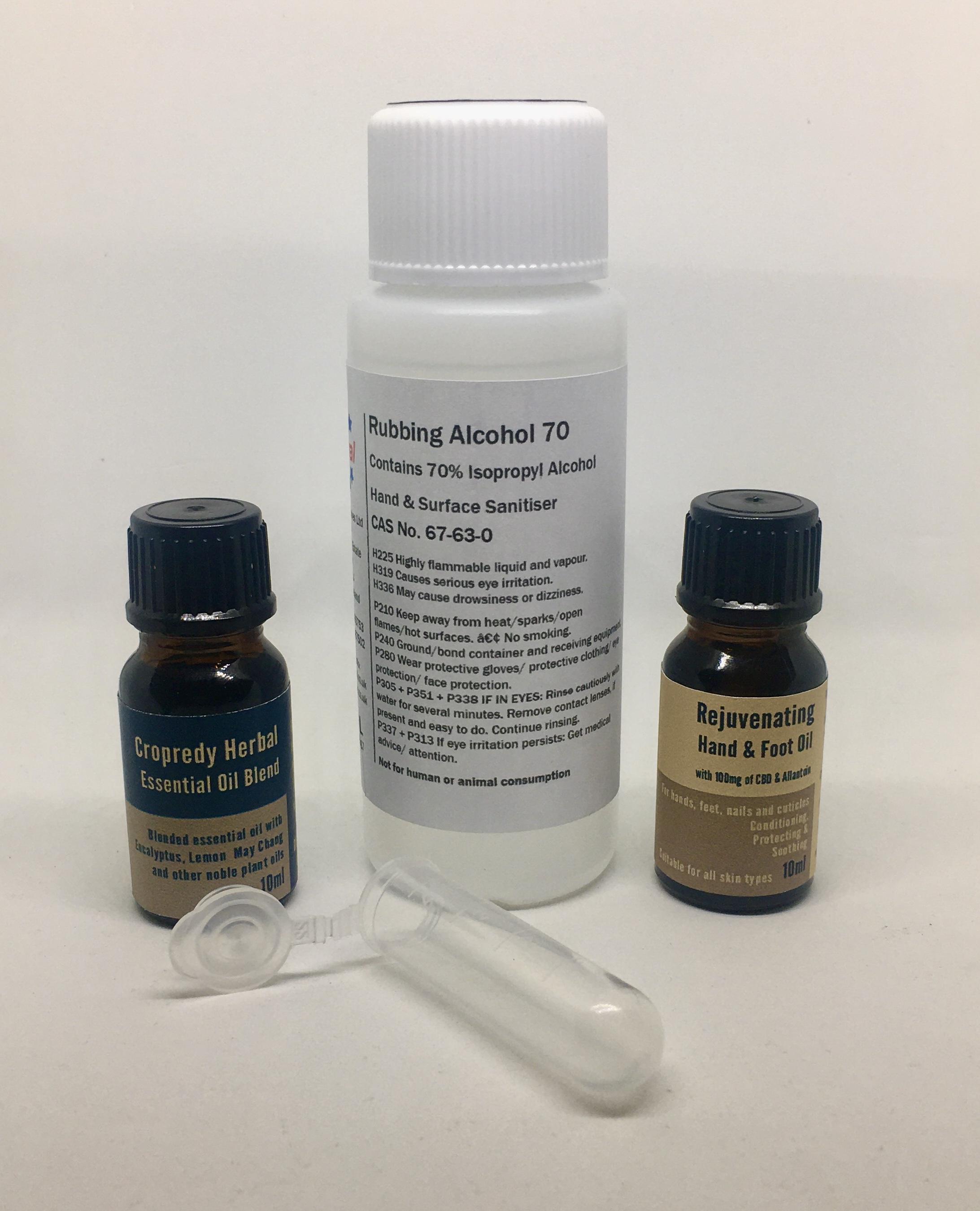 Method
Measure the Hand and Foot oil along with the essential oil in the vial
Mix with the Rubbing Alcohol, replace cap and shake
Decant into a spray or pump bottle.
You'll have both the Hand & Foot oil and the Essential Oil blend to make more in the future.

Shake before use and keep away from eyes. - Store away from children - SURGICAL SPIRIT IS A FLAMMABLE LIQUID

We're going to give you a sample of our leaf soap too - handy to carry around when we are eventually released from lockdown.