Over the past couple of festival seasons, we've had a go at trading. People have been interested in the name but haven't had a scooby doo what's going on inside the stall!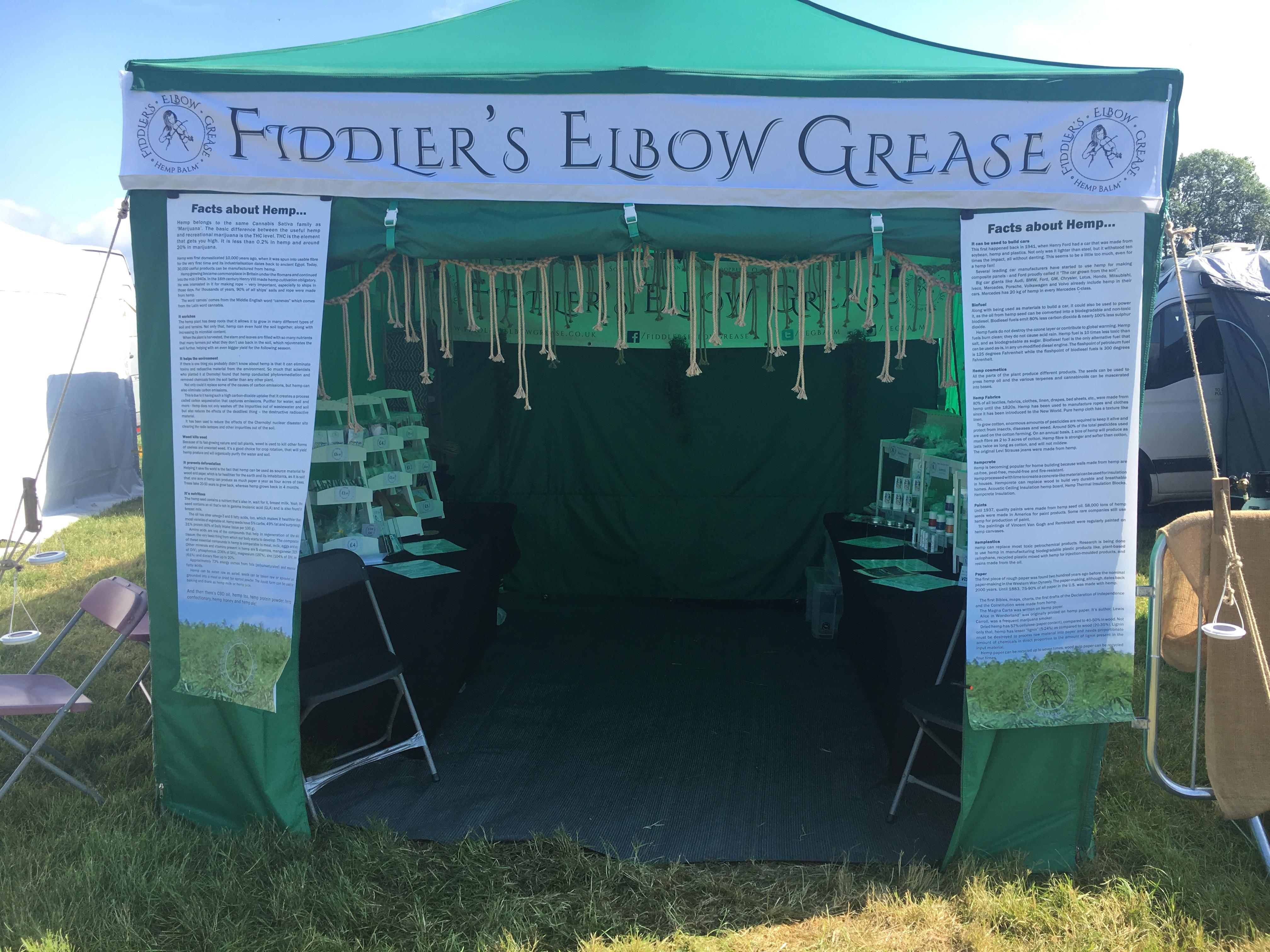 So we have decided on Fiddler's Hemporium. We might get the odd string enthusiast in checking us out for viol accessories - but all they'll get is a warm welcome and probably a sample of fruit hemp tea!

For events, we're looking at stocking some other hemp products too and we're in the process of contacting some suppliers around the world for hempy things. We're looking at bags, cloth, drinks etc etc. We might even try and get some hemp plastic articles shipped over from the US. We'll just have to wait and see!
If you know of any small to medium sized events in your locality please contact Jon - jon@fegbalm.co.uk and he'll get back to you!
For Organisers:
We have a 3m front and 6m deep and have all documentation necessary for both indoor and outdoor events.
We need parking and camping space behind the stall (about 4-5 metres)