I can't count how many times I've had a phone call from a logistics company asking how to find us. Then there are all those parcels that just haven't turned up on time, only to arrive by hand from the other side of the village a few weeks later. Some couriers have been sent around the houses just because their company satnavs are outdated or not updated.
Did you know that your front door actually has a 3-word address? Ours is: distilled.artist.events
(ironic as I've been an artist, organised events and probably been distilled more times than I care to remember!)
There's a new app I'm raving about. It's called

... and it's actually saving lives too!
So what's been created?
The app was created by a musical events organiser who had both equipment and bands go 'missing' because of wide-reaching and inaccurate postcodes or unclear directions. With the aid of his mathematician friend, the world has been mapped into 3m x 3m blocks. Using around 40,000 words, each block has been given a combination of three words, as opposed to GPS coordinates. The 3 words are meant to be more human-friendly and easy to remember. Does anyone actually know the exact GPS coordinates of their home and workplace?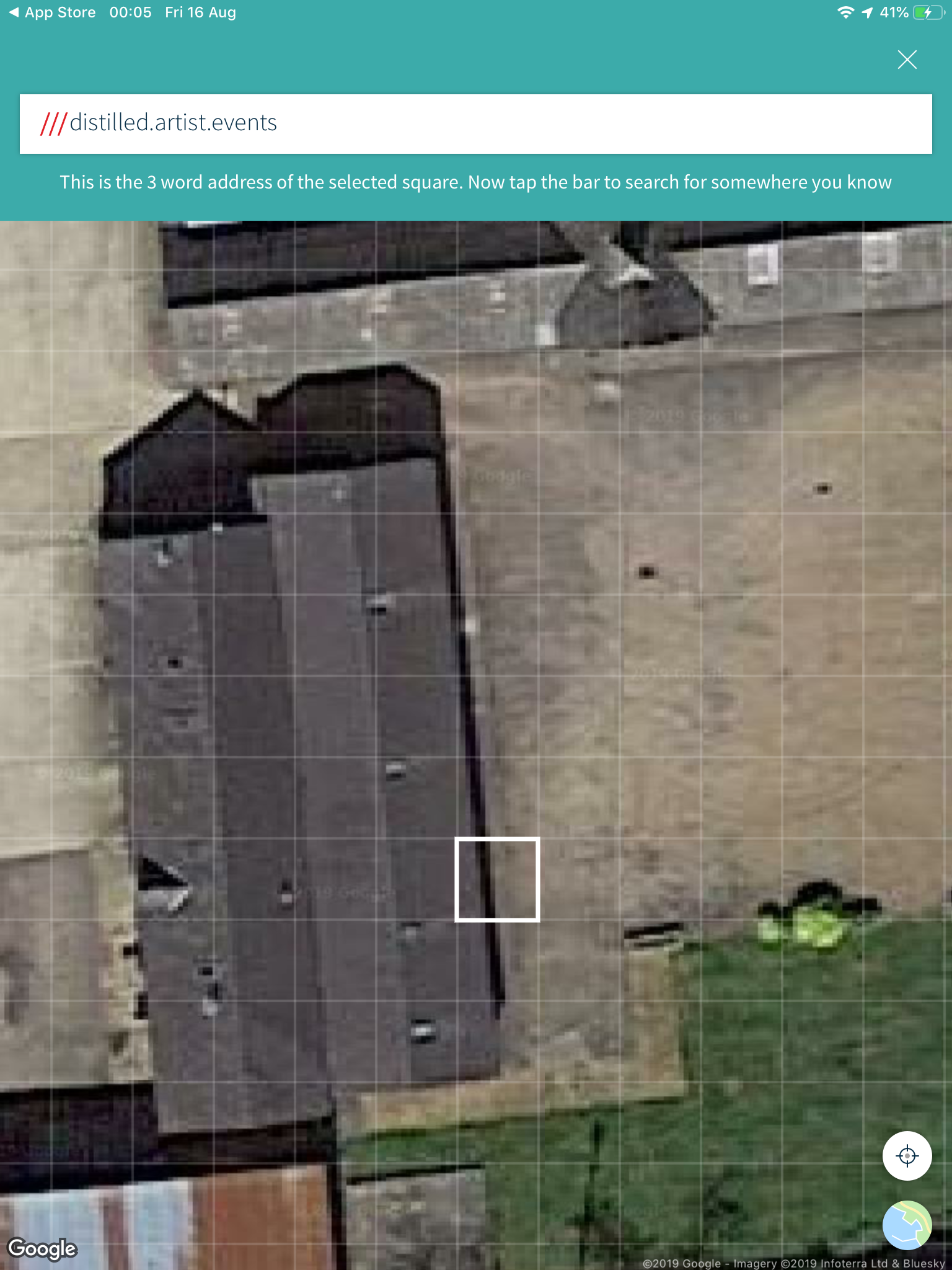 How will it help you and us?
We have open days and admit we aren't easy to find. It's not just for businesses. There are stories in the media of hillwalkers getting lost, phoning the emergency services and being told to download the app to give an exact point of where they are. It's really flipping clever. Imagine witnessing an accident - you can locate yourself and the accident on the app and just give the emergency operator the three words.
Whilst Google Maps places a location marker in the middle of a building, using What3Words helps users be more precise within a large building or park, such as specifying which entrance to meet at. This adds convenience to the experience that could be vital for emergency workers, where every second could count.
From now on, when we go to events and set up our stall, we will share our three-word location with you, so that if you're coming along, you will be able to find us quickly - and save time trudging around a field!