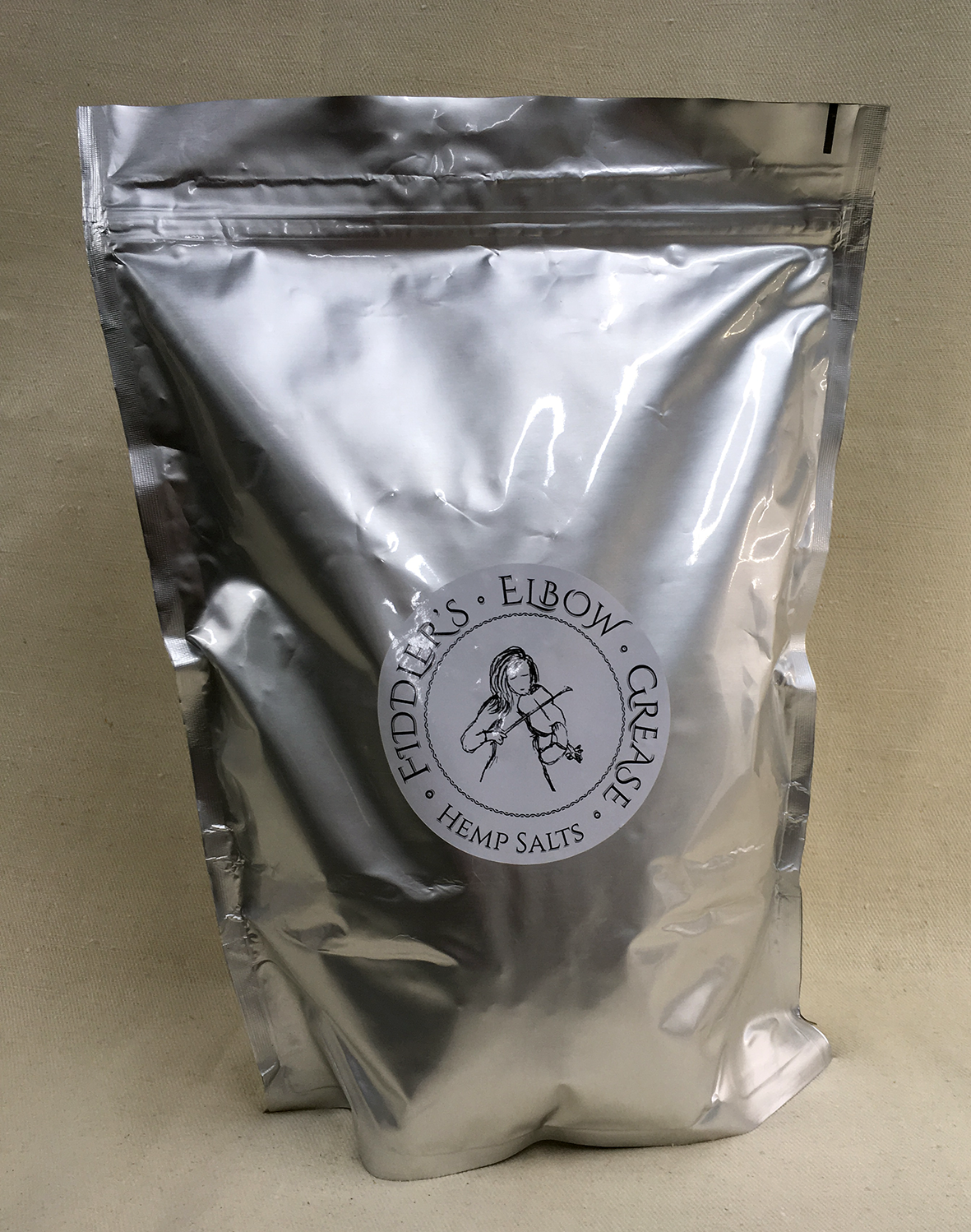 Bath Salts with Hemp - Refill Bag 1.75kg
We've introduced a 5 bag refill pack - it comes with a spare voile bag so that you can refill and reuse.
Luxuriate in a bath with our fragranced bath salts. We've blended Himalayan and Magnesium salts, and zeolite with a little bicarbonate of soda to soften skin. We've also added avocado oil extracted hemp, arnica, calendula avocado and hypericum oil to naturally soak away tension!
Just hang one of our salt bags under the tap and allow the water to dissolve the salts into your bath.

Aromas include:
Amber - Cedarwood Patchouli & Bergamot
Amethyst - Lavender & Bergamot
Emerald - Vanilla Citrus
Equinox - Green Tea, Lemongrass & pine needle
Four Thieves - Cinnamon, Clove & Citrus
Natural / Pearl - no aroma
Ruby - Rose Geranium & Bay Laurel
Rose Geranium - with a hint of Ylang-Ylang
Sapphire - Peppermint & White Camphor
Solstice - A spicy pomegranate, pink pepper, cardamom, and citrus, with a heart of clove, patchouli, lily and fruity notes on an alluring amber and frankincense base.
Sport - Citrus Fruits, Clary sage and Frankincense
Summer Salts - Jasmine & May Chang