Balms & Oils
Hemp-derived CBD topicals are easy to use, long-lasting and absorb readily into the skin. Ideal for reaching troublesome areas, they allow for steady and continuous absorption.
Rubbed or massaged into the skin, muscles and joints, hemp and CBD balms have an array of positive effects providing fast, targeted assistance right where you need it most.
Topical hemp products can be used as often as required on a daily basis and won't interfere with your regular CBD dosage.

What makes our balms special?
We use only the highest quality, organic certified hemp, extracted with great care in-house to preserve all the goodness from the plant. The finest natural ingredients and carefully selected essential oils are expertly blended to enhance each other and maximise results.

Treat your skin to a top-quality, 100% natural product and enjoy the soothing and nourishing power of Fiddler's Elbow Grease hemp balms.
Free postage on 15ml and 25ml balms!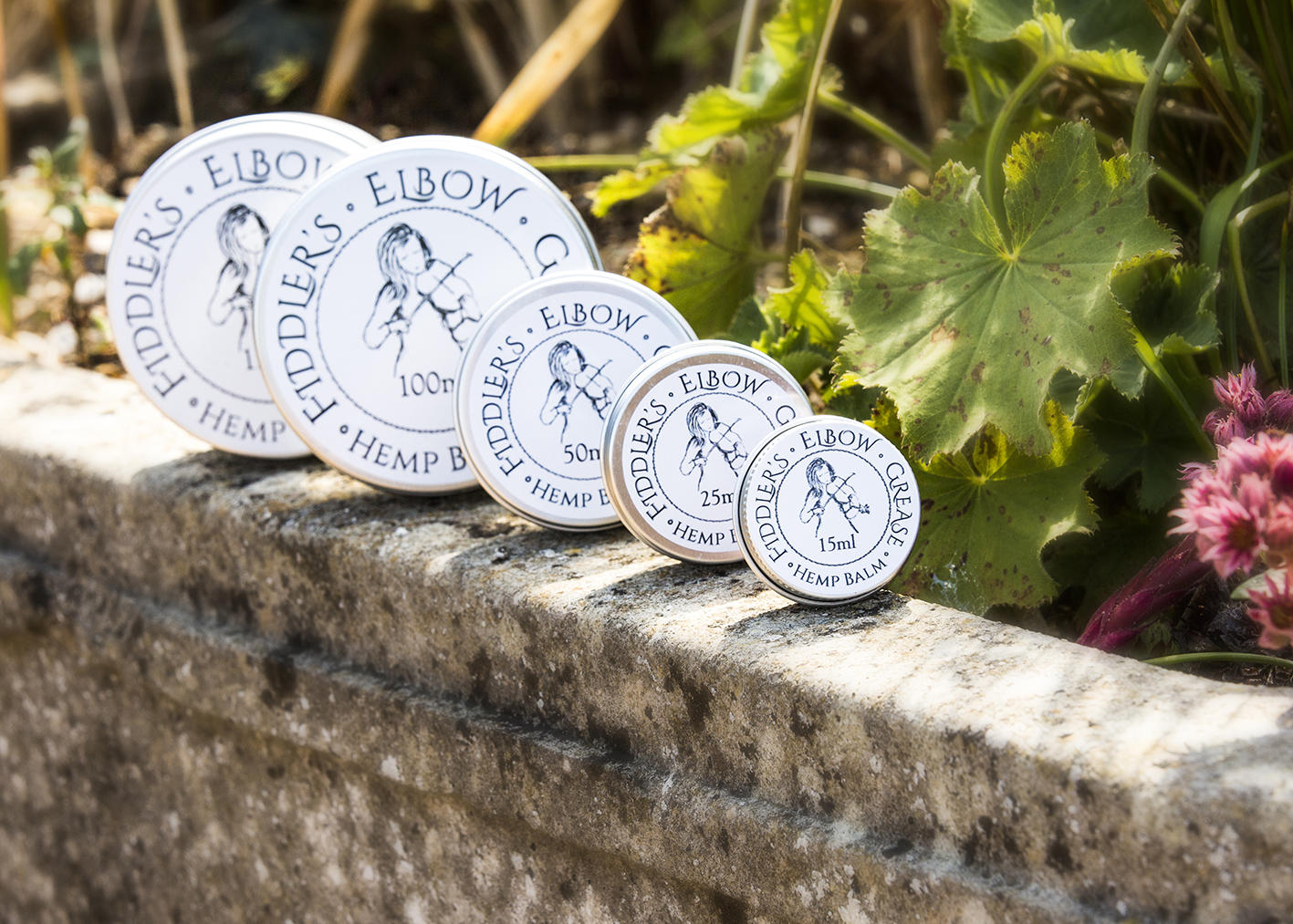 Perfect for active people and outdoor enthusiasts.

How to use
Warm product on fingertips and massage as often as desired into affected areas until fully absorbed.
This product is not intended to diagnose, treat, cure or prevent any condition.
Contains: Coconut Oil Extracted Whole plant hemp : Organic Beeswax : Cocoa Butter : St John's Wort Oil : Avocado Oil
Please note: Our 100ml and 150ml tins are made to order.