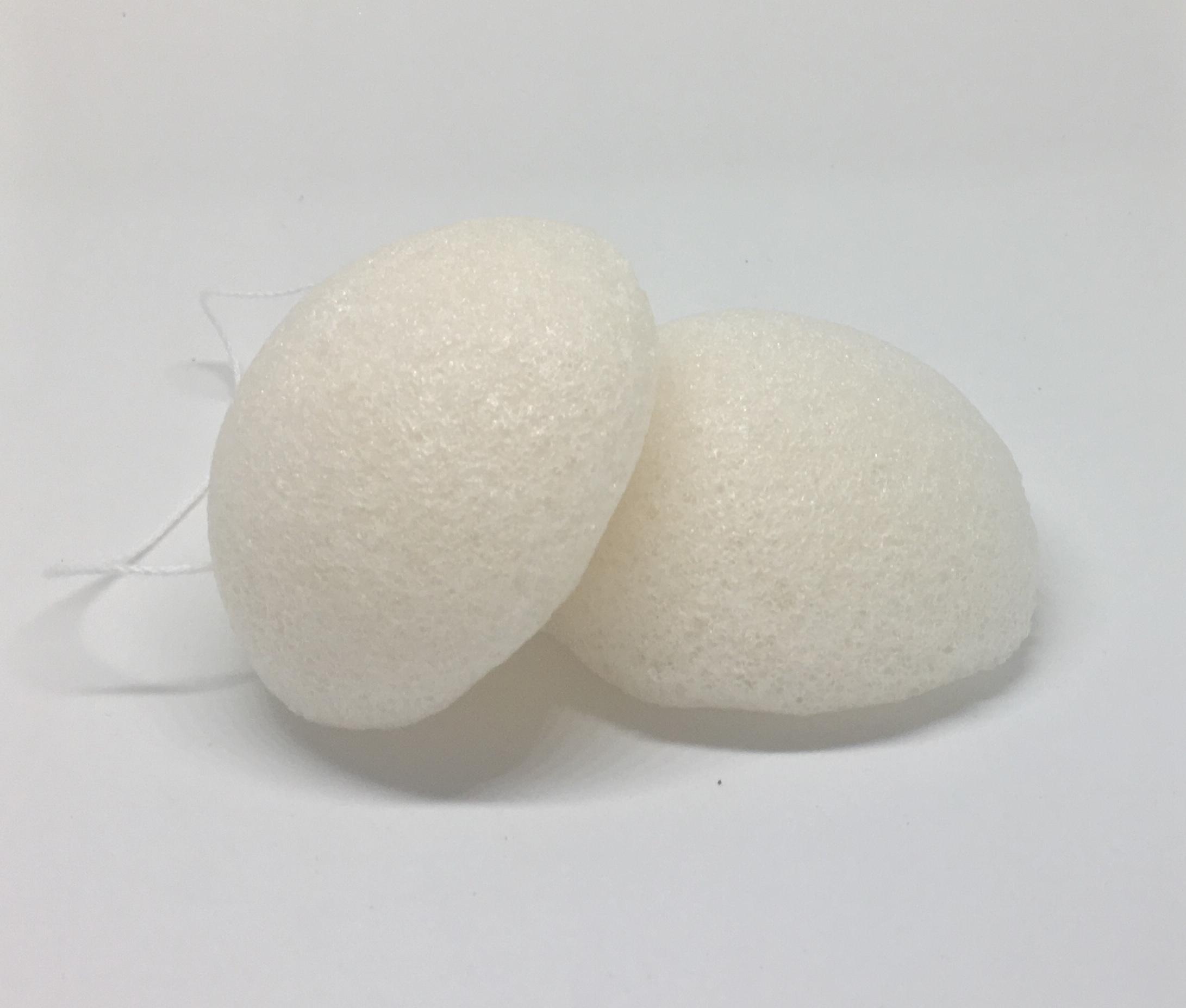 Konjac Sponges
FEGA061
| | |
| --- | --- |
| Quantity - | Price |
| 0 + | $8.65 |
Konjac Sponges  - choose single or double packs
This simple and deep cleansing sponge, made from the root of tthe Asiatic Konjac plant (Konnyaku or Amorphophallus Konjac).  
It has been used for over 1,500 years in Asia as an eco-friendly beauty treatment for sensitive skin.
Its jelly soft texture, helps the pH balance of your skin and can be used as an incredibly gentle exfoliator that's safe on virtually all skin types. 
Great for applying or removing makeup.
How to Use a Konjac Sponge
When you first get a konjac sponge you'll notice it's small and rather hard. Soak the sponge in warm water for 15 minutes before the first use. Once you've used it, it will only need soaking for a minute or two before it softens and expands to about one and a half times its size.
Gently squeeze the excess water out by pressing the konjac sponge between your palms. Don't be rough with it. Apply a small amount of cleanser (if desired), or just use the sponge plain.
Rub the konjac sponge on the face in upward, circular motions. Concentrate on dry or blackhead-prone areas. It's a mild exfoliator, so it may feel like you need to scrub hard to get it to work, but that isn't necessary. These sponges will remove dirt, sunscreen, and even makeup. (You may need to use a little bit of coconut oil to remove heavy eye makeup though.)
Rinse the konjac sponge well with cool water and gently squeeze the excess water out by pressing the sponge between your palms. Don't twist, wring, or pull on it.
Hang it to dry, or put it on a rack so there's airflow. Alternately, you can keep the sponge in a sealed container in your fridge. Make sure to store it away from light and humidity. Right next to your steamy shower isn't the best option.
Taking Care of a Konjac Sponge
Every 2 weeks, place your konjac sponge in very hot (but not boiling) water for about 5 minutes to disinfect it.
After 4-6 weeks, dispose or compost the sponge and get a new one. It's time to replace the sponge when it no longer expands properly and starts to disintegrate.